Dear Friend,
In order to keep local residents up to date on state government happenings and community events, I provide electronic news updates on a regular basis for interested citizens. These electronic newsletters allow me to provide regular updates while saving on printing and mailing costs.
If you find this e-newsletter useful, I invite you to visit my website www.senatoraument.com for more information about your state government. If you do not wish to receive these e-newsletters, please click the "unsubscribe" button at the bottom of the page. If you would like to contact my office, please go to my web page and click the "contact" button. Please do not "reply" directly to this e-mail.
Sincerely,
Ryan Aument
---
Governor's Fiscal Code Veto Still Withholds $439 Million from Schools
Pennsylvanians were treated to a rare piece of good news last week pertaining to the ongoing budget saga in Harrisburg. Governor Wolf announced that he would allow the 2015-16 budget approved by lawmakers on March 16 to become law without his signature. This decision avoids numerous funding disruptions to schools, human service providers, agriculture programs, and other essential programs and services that have been desperately seeking a resolution to the state budget impasse for nine months.

While this announcement was a welcome sign of progress for many, it is disappointing that this good news was tempered by a new challenge created by the governor. His veto of our bipartisan Fiscal Code legislation means that the $150 million in new dollars dedicated to our schools cannot be delivered, as well as an additional $289 million in reimbursements for school construction projects.

There is bipartisan interest in ensuring our school districts receive this additional funding. I am hopeful that we can resolve this situation quickly so we can fully turn our attention to the important work of the 2016-17 budget, as well as a meaningful debate on ways to reform our state budget process so that this situation is never again repeated.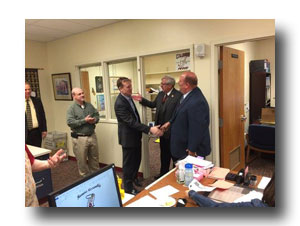 I appreciated the chance to speak with students, teachers, staff and administrators during a tour of the Columbia Borough School District.
Limited Number of Seats Still Available for Upcoming Concealed Carry Seminars
A limited number of seats are still available for two of my upcoming concealed carry seminars. Local residents can RSVP by calling my district office at (717) 627-0036 or visiting my special RSVP page for the events here.

Thursday, April 14, 2016 (w/ Representative Dave Hickernell)
6:30 p.m.
Masonic Village – Freemasons Cultural Center – Deike Auditorium
1 Masonic Drive
Elizabethtown, PA 17022

Thursday, April 21, 2016 (w/ Representative Steve Mentzer)
6:30 p.m.
Lititz Public Library
651 Kissel Hill Rd
Lititz, PA 17543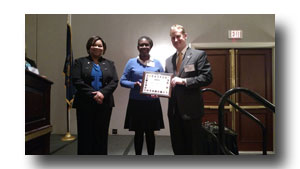 I was honored recently to be selected as a Pennsylvania Afterschool Champion by the Pennsylvania Statewide Afterschool/Youth Development Network.
Application Deadline for Farm Conservation Credits is April 22
Farmers who are working to implement best management practices and other measures to promote conservation and reduce pollution may be eligible for tax credits through the state's Resource Enhancement and Protection (REAP) program. Applications for the program will be accepted through April 22.
REAP allows farmers and businesses to earn Pennsylvania state tax credits in exchange for implementing conservation practices on agricultural operations that will enhance farm production and protect natural resources. Eligible applicants may receive tax credits of up to $150,000 to cover between 50 percent and 75 percent of total project costs. The tax credits can be used incrementally for up to 15 years and are transferrable.
More information on the REAP program is available here.
Offices
Senate Box 203036
Harrisburg, PA 17120-3036
(717) 787-4420
FAX (717) 783-3156
TTY (800) 364-1581
Lititz Office
301 East Main Street
Lititz, PA 17543
(717) 627-0036
FAX (717) 627-1389